Aston University welcomes new Pro-Vice-Chance
[ad_1]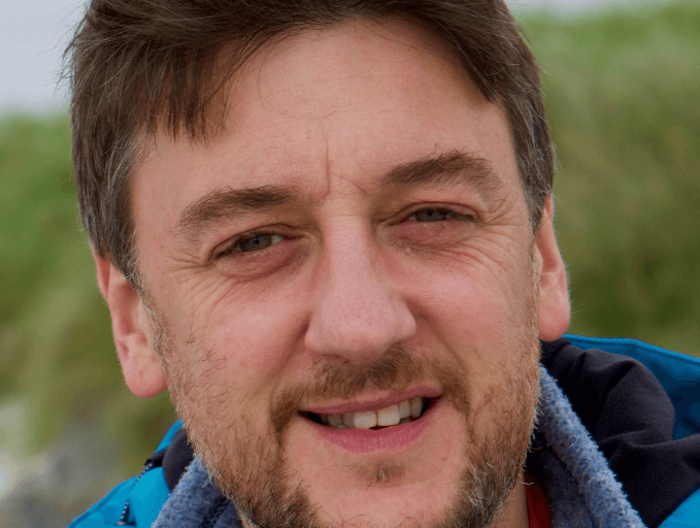 1 March 2022 | Birmingham, UK
Aston University welcomes new Pro-Vice-Chancellor and Executive Dean of the College of Engineering and Physical Sciences
Professor Stephen Garrett starts at Aston University
He takes on the roles of Pro-Vice-Chancellor and Executive Dean of the College of Engineering and Physical Sciences
He joins from the University of Leicester
Professor Stephen Garrett has joined Aston University as Pro-Vice-Chancellor and Executive Dean of the College of Engineering and Physical Sciences.
He will lead the College's teaching and learning in biomedical, chemical, civil, electrical and mechanical engineering, mathematics, computer science, cybersecurity, logistics and supply chain management, as well as its world class research in bioenergy, photonics and urban technologies and the environment.
Professor Garrett studied theoretical physics and applied mathematics at the University of Birmingham and went on to do a PhD in engineering at the University of Cambridge.  He returned to Birmingham as a trainee actuary before moving to the academic sector as a lecturer in applied mathematics at the University of Leicester. Since then, he has held several leadership roles. His research interests are in fluid mechanics and lie across the boundary between applied mathematics and engineering.
On starting at the University Professor Garrett said:
 "One of the reasons I am excited to be starting in this new role is because Aston University works towards solving real world problems. We prepare our graduates for an increasingly diverse and technological world with hands-on, active learning and our applied research addresses the needs of industry and of society. We are producing the next generation of problem solvers. The ethos of the University is in line with what a modern higher education institution should be.
"Research in areas such as biofuel and photonics have the potential to change the world for the better. I'm particularly enthusiastic about the possibilities of data driven decision-making. The pandemic has left everyone with a much better appreciation of the importance of it in informing decisions. Health is therefore an obvious area for its application but there's also business – Aston University can make a particularly strong contribution to both.
"For me, a new focus on data and the digital domain more broadly is the next evolution of the College and I very much want to work closely with the other two colleges – the College of Business and Social Sciences and the College of Health and Life Sciences – to push this forward.
"As someone who was brought up near Redditch and studied in Birmingham it is great to be back in the city. Birmingham made a huge impact on the world within the areas of science and engineering and it is fantastic that Aston University is pushing forward the region and its people."  
Saskia Loer Hansen, Interim Vice-Chancellor and Chief Executive of Aston University, said:
 "I am delighted to welcome Stephen to Aston University as Pro-Vice-Chancellor and Executive Dean of the College of Engineering and Physical Sciences and I look forward to working with him. I am confident his track record of excellent leadership and high-quality research, combined with his enthusiasm for the University, Birmingham and the West Midlands, will help drive forward the good work being done here which benefits our students, our region and the many organisations we work with."
Professor Garrett is originally from Inkberrow just south of Redditch. He is married to Yvette and they have two boys, aged 12 and 14.
ENDS
Notes to Editors
Founded in 1895 and a University since 1966, Aston is a long established university led by its three main beneficiaries – students, business and the professions, and our region and society. Aston University is located in Birmingham and at the heart of a vibrant city and the campus houses all the university's academic, social and accommodation facilities for our students. Saskia Hansen is the interim Vice-Chancellor & Chief Executive.
Aston University was named University of the Year 2020 by The Guardian and the University's full time MBA programme has been ranked in the top 100 in the world in the Economist MBA 2021 ranking. The Aston MBA has been ranked 12th in the UK and 85th in the world.
For media inquiries in relation to this release, contact Nicola Jones, Press and Communications Manager, on (+44)7557 745416 or email: [email protected]
Be first to get the latest news, research and expert comment from Aston
by following us on Twitter
Need an expert for your story? Browse our expert directory
---
Method of Research
News article
Subject of Research
Not applicable
Disclaimer: AAAS and EurekAlert! are not responsible for the accuracy of news releases posted to EurekAlert! by contributing institutions or for the use of any information through the EurekAlert system.


[ad_2]

Source link