Building a School Community of Faith and Resilience
[ad_1]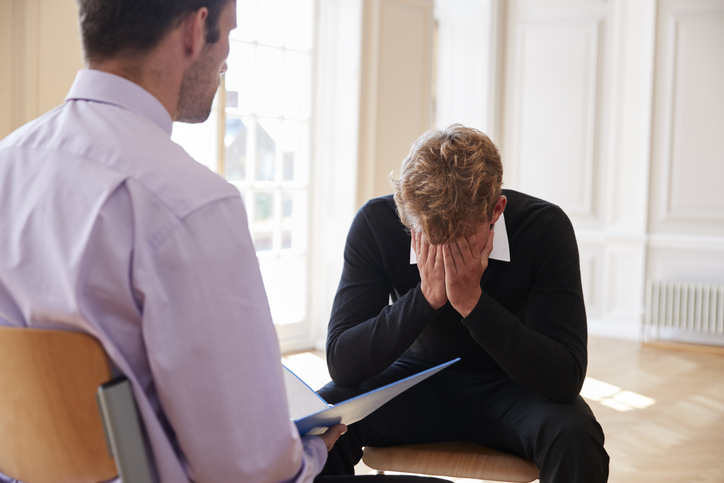 The following blog was contributed by the Friendzy content development team.
As we progressed through Holy Week and are now in Easter season, it is a fitting time to talk about resilience. Reading through the Gospel accounts of Holy Week – from Palm Sunday through to Jesus' death on the Cross – every action of Jesus is marked with an incredibly powerful resilience; a strength and capacity to overcome hardships that can only be categorized as divine.
This resilience that we see Jesus display in his final days before the Crucifixion is something that I know so many of us are praying for and seeking in ourselves, our students, and our school communities. These past few years have been tough; our students are hurting and their ability to bounce back has diminished. Mental health claims in young adults increased a staggering 97% in 2020 alone. 
So, as a faith community, how do we lean into the message of Christ and help students build the muscle of resilience? 
Guiding students through challenging situations can be daunting, but just imagine a classroom full of scholars, who in the face of adversities of all kinds, can look you in the eyes and say, "God has given me the ability to bounce back!" 
At Friendzy, we have seen that social-emotional skills like resilience are teachable. We have also found that scripture is the perfect guide and example of how we can develop and live out God's design for friendship. 
Here are a few practical tips on how you can begin to explicitly teach the skill of resilience to your students using the example of the life of Jesus and the 4 Rs of Resilience. 
Ask students: Do you know what it means to be resilient? Assist students in defining resilience in their own words with examples. Keywords: strength, push through, bounce back, overcome, recover quickly, toughness, make it through challenging times. 
Define: Resilience is a person's ability to bounce back in response to hard or challenging times. It is working through things that are hard and not giving up. The dictionary defines resilience as "the capacity to recover quickly from difficulties; toughness."
Read: Choose a passage of scripture where Jesus exemplifies resilience. In the "Apply" section below, we chose the story of Jesus in Gethsemane (Matthew 26:36-46). You can use this outline verbatim or choose another section of scripture that exemplifies the 4 Rs of resilience.
Apply: Introduce the 4 Rs of resilience and identify how Jesus demonstrated and exemplified each.
RECOGNIZE HARDSHIPS
Recognizing hardships means telling ourselves and maybe even others that we are experiencing a challenge or going through a tough time. We may be tempted to pretend everything is ok, but it's important to say "This is hard!" Only then can we begin to find ways to bounce back. 
Jesus gave an example of this in the garden of Gethsemane (Matthew 26:36-46) when he shared with his disciples that his "soul was sorrowful." He then went off to be alone and continued to share his feelings with God, asking for help and strength, as he knew that death was drawing near. 
REMAIN HOPEFUL
There are many situations where it can be difficult to see the silver lining or find any hope. In the last passage, we read about a moment when even Jesus struggled to find hope. And what did he do? He prayed to God and even asked his disciples to pray for strength as well. When we place our hope in God, He renews our strength. God is with us and will never let us go! We can take comfort in the fact that Jesus, in the face of terrible circumstances, found the strength to continue through God. 
REFRAME VIEW
Hope gives us the ability to reframe hardship and bounce back. Reframing means taking the time to find the good in a challenging situation. It doesn't mean ignoring that a situation is difficult, but it does mean finding a new perspective or a new way of looking at how a challenge can actually bring something positive like growth, confidence and stronger relationships. 
Jesus, in this passage we read, was faced with a truly terrible situation. He knew he was going to be crucified. Scripture shows us that this wasn't easy for Jesus. What do you think kept him going? It was his ability to reframe the situation and remember that through his pain and death, he would be bringing life everlasting to generations of believers. 
Can you think of a challenging or scary situation that you were able to reframe? 
Examples: Going to the dentist might be scary but you know that in the end, you will have clean and healthy teeth. Learning something new might feel challenging in the moment, but reframing might be remembering what you'd like to be when you grow up and how having knowledge and good grades will help you accomplish your goals.
Take a few minutes as a class to practice reframing a few of these examples. Recognize the bad but focus on a positive part: 
> You don't know how to do your homework.
> Someone you love is sick.
> You moved schools in the middle of the year and don't know anyone.
RELATIONSHIPS
We all need to have supportive relationships. Other people help us bounce back. All through Jesus' life, he relied on the friendship and support of his friends and disciples. It's through these relationships that we have an account of Jesus' life in the Gospels! Sometimes we don't notice or forget to acknowledge the people in our lives who care for us and cheer us on. It's important to remember who these people are.
>>> Who is one person who cares about you? (teacher, coach, family, friend)
5. Model: Share your own story of resilience using the 4 Rs. Ask students to reflect on their own stories of resilience either in writing, small groups or as a large class group.
Equipping students with accessible language and a process for bouncing back will help them apply scripture in a meaningful way, strengthen their self-awareness and self-management skills and support them in their academic success. 
If you're looking for additional tools and resources for teaching students resilience and coping skills through the lens of scripture, reach out to a Friendzy program specialist today to learn more about our whole school program that teaches explicit social and emotional skills with a unified language through the lens of scripture and friendship. 
Friendzy is offering a month-long soft launch unit all about resilience at no cost for schools beginning their school-wide Friendzy journey in the Fall of 2022.
[ad_2]

Source link